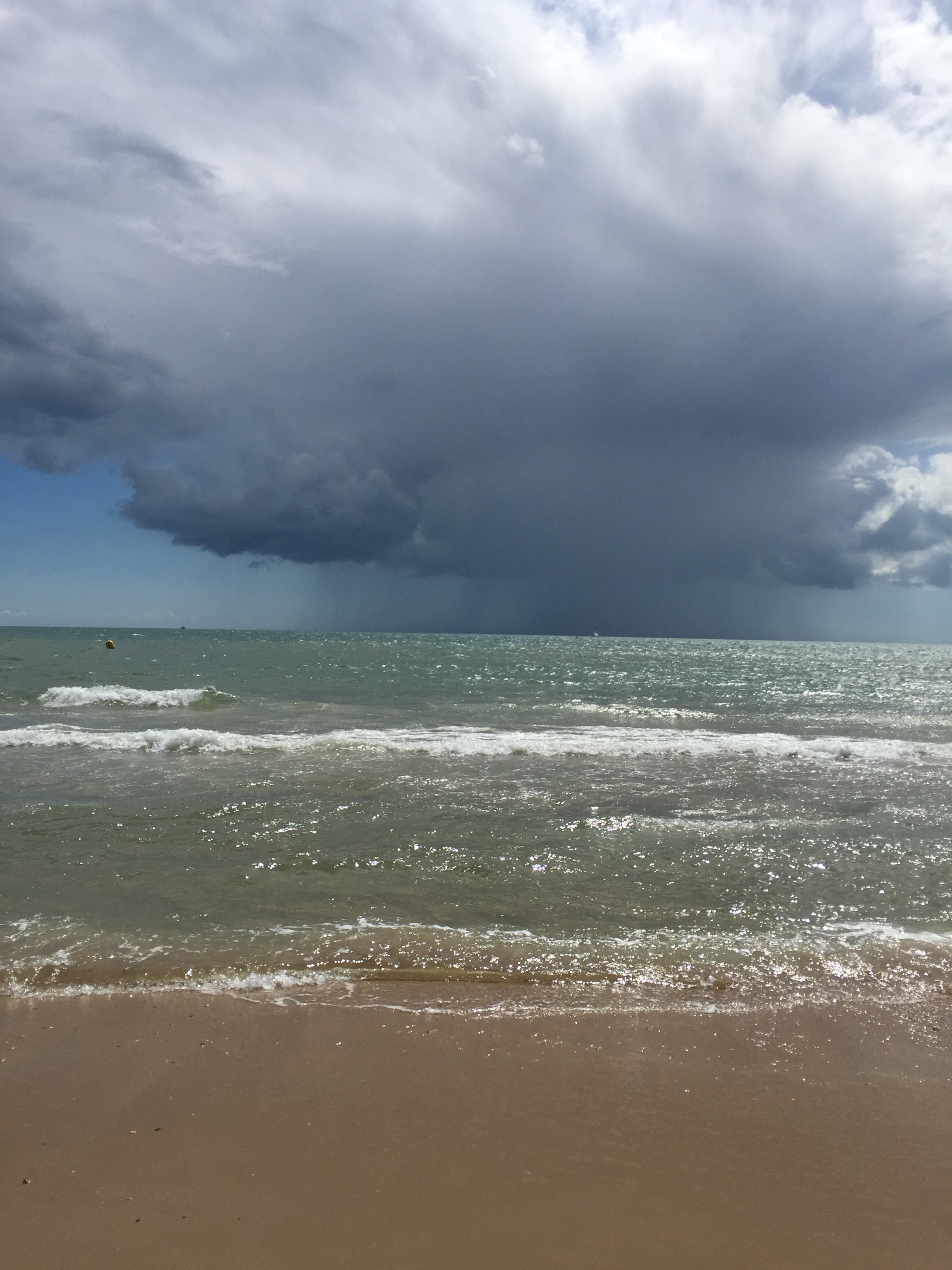 Welcome to my blog, where I write about the process of writing my novel, warts and all.
I am a writer, dyslexic, Creative Writing teacher, lez, cooking enthusiast and mum. Not necessarily in that order. My first two novels were The Water's Edge and The Haven Home for Delinquent Girls.
The photo is one I took of the water's edge in Southbourne, in Bournemouth with a rain cloud coming in over the sea. Luckily we escaped to a cafe before it got to the beach. I took it during our summer hols, a bit further down the coast from Boscombe where I set The Water's Edge – about 15 minutes walk.