People watch first

Start with direct observation from life. Actually watch how people behave in this place, their body language, their quirks, their mannerisms, and more than that, how the inhabit space – and place. Does the place make them behave in a particular way? As I've said in previous posts, when I wrote some of the stories Unusual Places – which actually spans 15 years of writing – I did it by going to particular places and writing in them. That way I could observe the world around me as much as I wanted to.
Try to get to the small details that most people miss, notice them, and write about them. Then have your main character experience the nuance of the place, but also have them get into difficulties because of a place.
Use freewriting
I usually use freewriting, and simply write using things I notice as a starting point or 'prompt'. Through lots of practice, I've trained myself to keep going, writing rubbish until some cohesive sentences or interesting phrases or intriguing characters start to emerge.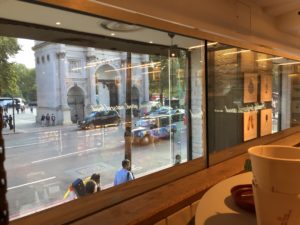 There have been occasions when this has meant I've written about the writing process, rather than telling a 'proper' story and I know that's cheating. I do this in the story now called 'Unusual Places' in the part of the story that starts in the British Library and in the flash fiction piece called 'The Christmas List'. I'm not sure if anyone can tell from reading them!
That said, I still think that freewriting is a useful tool to use as it gets you round that internal censor that tells you you can't write or that you're silly. Interesting ideas come up, and through the magic of redrafting, as long as you have observed enough detail to visualise the place at home, you can develop them later.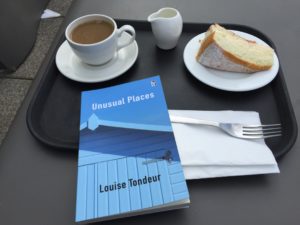 You can buy Unusual Places from the Cultured Llama website, as a paperback or ebook.